Basisinformatie
Inositol of cyclohexaan-1,2,3,4,5,6-hexol is een chemische verbinding met formule C6H12O6 of (- CHOH-) 6, een six-fold alcohol (polyol) van cyclohexaan. Het bestaat in negen mogelijke stereo-isomeren, waarvan de meest prominente vorm, alom in de natuur, voorkomende cis-1,2,3,5-trans-4,6-cyclohexanehexol, of myo-inositol (oude benaming meso-inositol of i-inositol is). Inositol is een koolhydraat, hoewel niet een klassieke suiker. Zijn smaak heeft zijn bepaald op de helft van de zoetheid van tabel suiker (sacharose).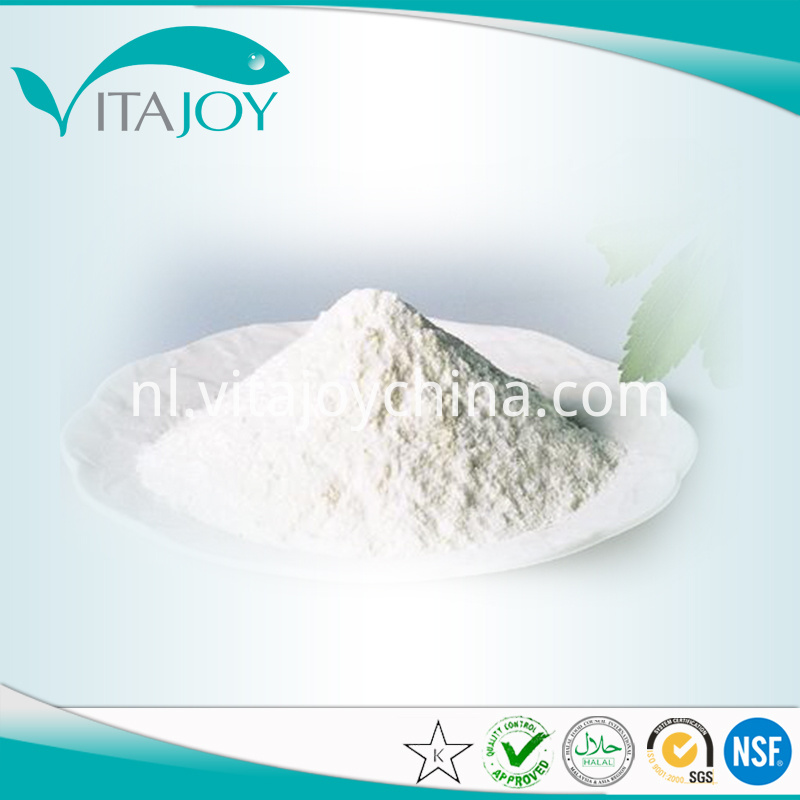 Hoofdfunctie
myo-Inositol speelt een belangrijke rol als de structurele basis voor een aantal secundaire boodschappers in eukaryote cellen, de verschillende inositol fosfaten. Bovendien, inositol fungeert als een belangrijk onderdeel van de structurele lipiden phosphatidylinositol (PI) en de diverse fosfaten, de lipiden phosphatidylinositol fosfaat (PIP).
Bedrijfsinformatie
Vitajoy, een toonaangevende leverancier van kruidenextracten, aminozuren en voedingssupplementen, begint ons bedrijf in China en tak zaken met acht kantoren in het buitenland over de hele wereld. Vitajoy is de omvang en de reikwijdte van onze sourcing vermogen, niet alleen in China, maar ook in andere regio's te versterken. Vitajoy is het opbouwen van een wereldwijde sourcing netwerk om voortdurend innovatieve ideeën, spannende nieuwe gezondheidszorg grondstoffen, eindproducten en specialty chemicals aan onze klanten.
Product Categorie : Vitamine