Basisinformatie
Fructo-Oligosaccharide is 0,3-0,6 tijden van sacharose.
Fructo-Oligosaccharide is zeer goed oplosbaar is in water en meer oplosbaar dan sacharose.
Fructo-Oligosaccharide niet kristalliseren, neerslag of een droge of zanderig gevoel in de mond verlaten.
De viscositeit van Fructo-Oligosaccharideis relativiteitstheorie hoger dan sacharose.
Als de vertegenwoordiger van functionele oligosaccharide, heeft twee richtingen verordening aan het evenwicht van de darm van de micro-economie: bevordering van de reproductie van bifidobactirium en het kweken van pathogene bacteriën remmen
Verbeteren van de functie van de darm, immuniteit verbeteren en ziekte te weerstaan
Bloedglucose verlagen, verminderen van bloedcholesterol, en is een voorkeur voedsel bij patiënten met diabetes
Verminderen het vóórkomen van mondelinge ulceratie
Bestendigheid tegen tandbederf
Verhogen de absorptie van mineralen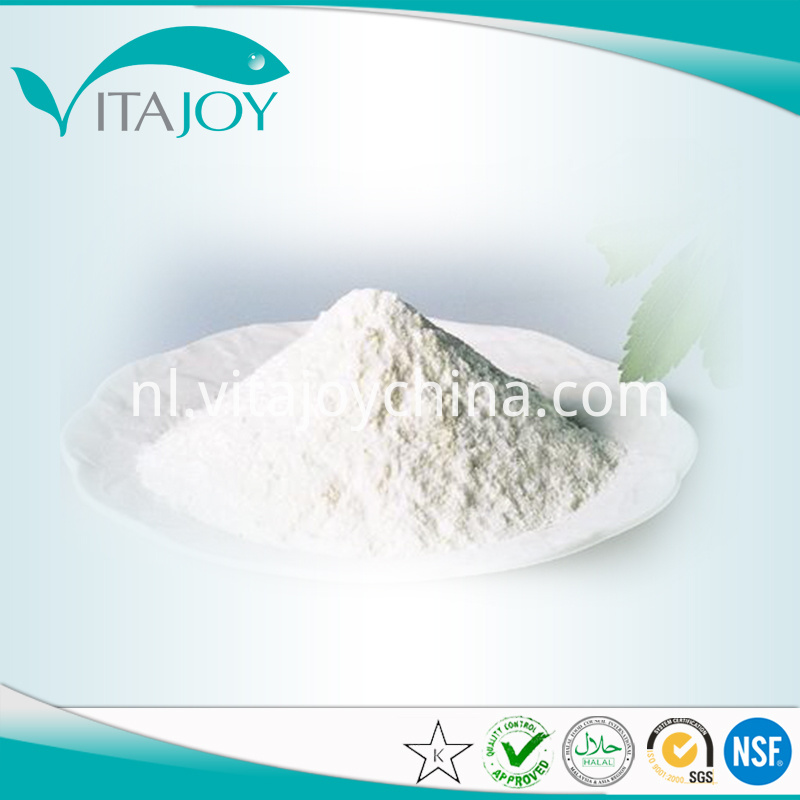 Toepassing
1. zuivelproducten: melk dranken, lactobacillus drank, acidophilus melk en melkpoeder etc.
2. drank: koffie, thee dranken, frisdranken, sojamelk, drank, enz
3. snoep taart: snoep, koekjes, brood, fastfood, Janpanese-stijl dim sum, gelei, Pudding, etc.
4. anderen: vleesproducten, aquatische producten, pickles, Tofu enz
Bedrijfsinformatie
Vitajoy, een toonaangevende leverancier van kruidenextracten, aminozuren en voedingssupplementen, begint ons bedrijf in China en tak zaken met acht kantoren in het buitenland over de hele wereld. Vitajoy is de omvang en de reikwijdte van onze sourcing vermogen, niet alleen in China, maar ook in andere regio's te versterken. Vitajoy is het opbouwen van een wereldwijde sourcing netwerk om voortdurend innovatieve ideeën, spannende nieuwe gezondheidszorg grondstoffen, eindproducten en specialty chemicals aan onze klanten.
Product Categorie : Levensmiddelenadditieven